The oversized graphic tee is a gateway to an easy yet chic outfit choice. When we start speaking of items that are a cheat code to an outfit, the oversized graphic tee can be written on that list with permanent marker. At least for me anyway, I can honestly say the graphic tee and I have a long history, it was one of my first loves. But this isn't about me, it's about you looking for someTHING. (Saying it in my Caresha voice)
If you're having a hard time figuring out what to do with your oversized frock or if you just want some ideas for styling, look no further. You're going to want to keep reading this one, 6 of the best ways to style an oversized graphic tee, plus tons of outfit inspo just ahead.
Please note that this article may contain affiliate links. You can ready my full disclosure in the about section of this blog.
Browse Oversized Graphic Tee Outfits
1. With A Skirt
Wether it be a maxi, sequin, or mini skirt this classic piece with an oversized graphic tee is always a fun way to express yourself fashionably. Pairing the oversized t shirt with a skirt gives feminine vibe and we are here for it.
Get The Look
---
---
---
---
Other Outfit Ideas
---
2. No Pants, No Problem
Another reason to love the oversized tee… converting it to a dress. That's right, should yours be large enough it can be swapped out as a mini dress. This is a racy but super cute spin on the oversized tee. To pull this look off you can choose any shoes you want.
Get The Look
---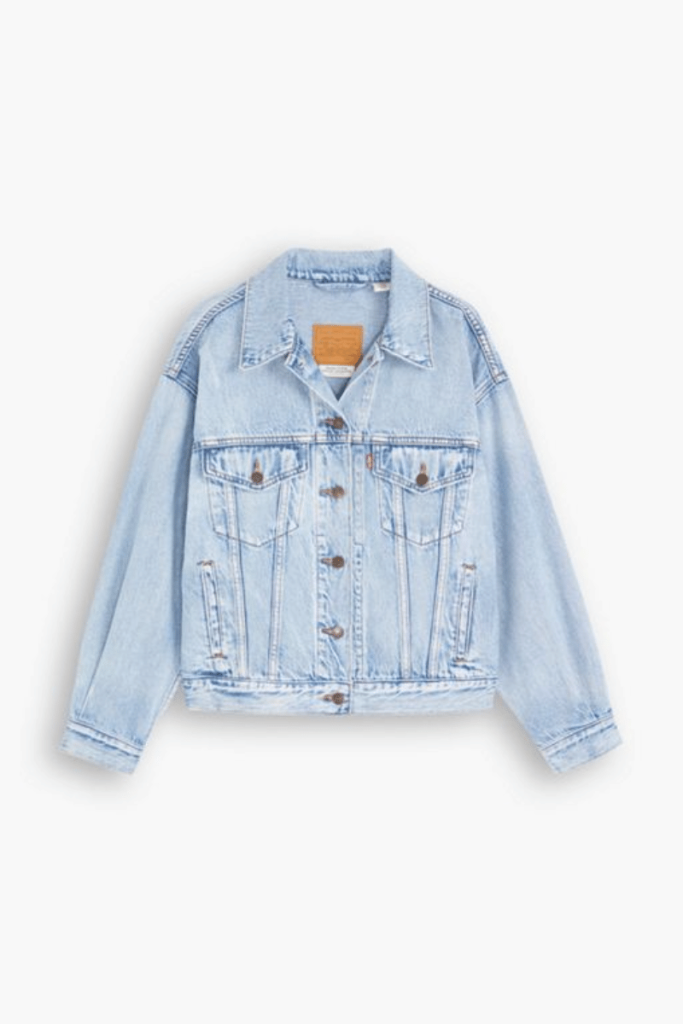 ---
---
Other Outfit Ideas
---
Style Tips If your oversized graphic tee is not long enough to wear solely, throw a pair of shorts or leggings underneath.
You can make any graphic shirt a dress.. simply go up 2 sizes from what you normally wear.
3. Jeans Please
Jeans are one of the most classic ways to prance around in your oversized graphic tee. So fun whereas you can do any type of jean you want. The style of jeans you choose and occasion for the look will determine what shoes you can wear. For example:
Movies mom jeans and sneakers.
Date Night skinny jeans and heels.
Work Straight leg jeans and loafers
Get The Look
---
---
---
---
Other Outfit Ideas
---
4. Better With Leather
It's leather weather baby. And depending on the piece, that can be all year round. I love incorporating leather into a look any chance I get. Reason why? It's a unique and sexy alternative to normal jeans, leggings, or jacket. In the case of the oversized graphic tee, it can be paired with any leather bottom or top. Here are a few gworls lighting the way.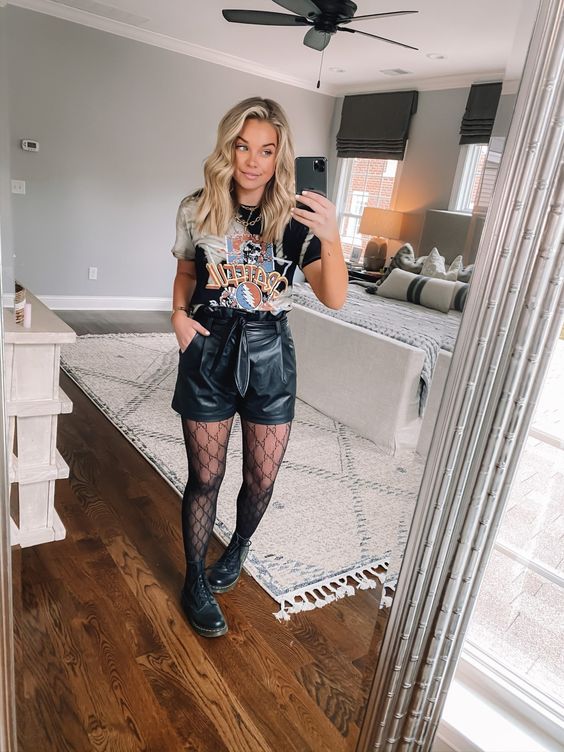 Get The Look
---
---
---
---
Other Outfit Ides
---
5. Wide Leg Pants
If there's a trend that I can call the look that keeps on looking, it's without a doubt wide leg pants. Wide leg pants are appropriate for any occasion. They can be classy, they can be street. It's really all in the details and accessories how you make them work for you in the case of the oversized graphic tee.
Get The Look
---
---
---
---
---
---
Other Outfit Ideas
---
6. Blazer Business
There is something about adding a blazer to a look. It takes any piece and gives it a stamp of class. No different with the oversized graphic tee it can be worn with your blazer of style, color, and print. The best part? A blazer can complete any of the above ideas.
Get The Look
---
---
---
---
Other Look Ideas
---
Wrapping Things Up: Oversized Graphic Tee
As you can see, styling an oversized graphic tee shirt is not only fun its extremely versatile. I hope these fashion baddies help you on your journey of what to wear. Which look are you trying first? Drop some comments below!
Give. Me. MORE…
Looking for more? Here are a few ways to keep in touch
Sub to my Youtube today, a full vid of me styling an oversized graphic tee 6 different ways!
Slide past my Pinterest there's tons of inspo not mentioned here. Check Oversized Graphic Tees board and poke round for tons of other goodies
Stick around If you aren't already, subscribe here to receive instant updates when something new is posted!
Lets get social be sure to follow me on Tiktok and Instagram @Eatnbougie, I post something almost daily for your fashion, food, and lifestyle needs.


-Ash
Related Articles
Outfit Inspo | One Leopard Print Skirt Four Ways
Trending | Style Camo Cargo Pants Like A Fashionista
6 Ideas To Help With Styling An Oversized Graphic Tee Like a Fashion Girl